Is willing to warm your heart - the staff's birthday party in July
---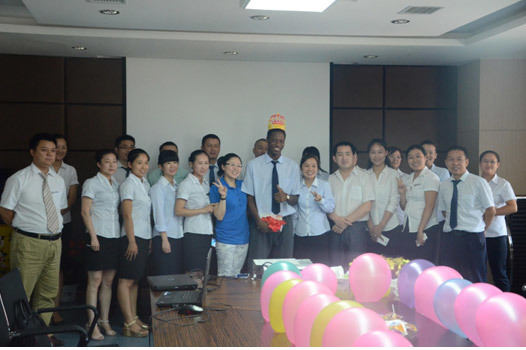 "Step on the tail of July,facing the rising sun in August......"July 25th at noon,in the warm opening of the host,the world group in July ushered in the birthday party.
Rich and lively atmosphere,world strong group two employees on behalf of the first stage,poetry reading"warm is what",through the text to the longevity of the Yilaizhe transfer a copy of blessing.Then,in the intense pace of flower drum,entered the game's birthday.In the course of the game,the presence of employee sentiment be roused to action,into the body,sometimes for players refueling cheer,sometimes for the game of a variety of interesting links laugh.Finally,the birthday cake slowly admission,a chorus of Happy birthday song to Yilaizhe birthday gifts and blessing.
The staff's birthday party organized to deepen mutual understanding between employees,strengthen the sense of belonging.I believe that in such a collective full of humanistic care inspired,all employees will be more confident,and the world group together in the building of the first brand of home intelligent medical first brand on the road struggling to move forward.
Previous post:World strong group 2014 annual work summary and outstanding employees in recognition of the general assembly