World strong group in 2014 working conference was successfully held
---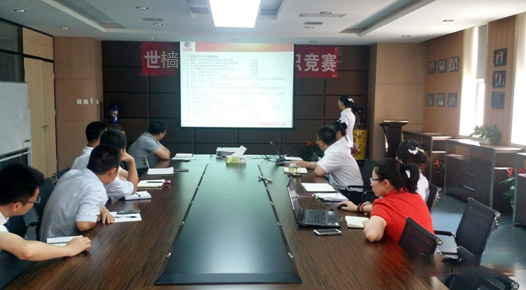 July 30, 2014, the world strong group in the second quarter and the three quarter of the quarter plan meeting held in the group headquarters, the group president Zhang Peng, the heads of the departments attended the meeting.

Meeting, group office, finance department, International Department, production department, R & D department, customer service center, marketing department, sales department responsible person respectively each department in the second quarter work detailed summary, and make corresponding plan for the third quarter.
Zhang Peng, President of the group on the summary of the Department to do a review. He pointed out that the second quarter under the efforts of various departments, company issued the task basically completed, entering the third quarter, and entering the products listed in the key period, various departments must make persistent efforts, continue to strengthen communication and cooperation between. Also stressed that the various departments to ensure the completion of tasks based on, improve the construction of an internal control system, and put forward the "full cooperation beyond self comprehensive fighting spirit sword to win", as "a treasure" products listed do all the work of the deployment.